Port-de-Paix: A City Full of History and Charm
Located at the mouth of the Trois-Rivières rivers, Port-de-Paix is the oldest city on the island of Hispaniola, founded in 1804. Its name was given by the buccaneers of the island, marking the first step of French penetration into this territory. It was once the ephemeral capital of Hispaniola, but later it was supplanted by Cap-Haïtien.
A Past Laden with History
Port-de-Paix, the historical cradle of Haiti, testifies to its heritage through the remnants of the past. On both sides of the port, stretches the largest beach in the country, extending from Môle Saint-Nicolas to Anse-à-Fleur, also known as "Anse au voleurs" during the time of the filibusters. Flying over this region between Port-de-Paix and Cap-Haïtien offers an impressive view of these 95 km of picturesque beaches.
A Treasure of Natural Beauty
The Port-de-Paix region harbors exceptional natural treasures, such as the spacious caves of Trou Don Dieu and Jumelle. To access them, simply ask the locals, who will guide you to these underground marvels.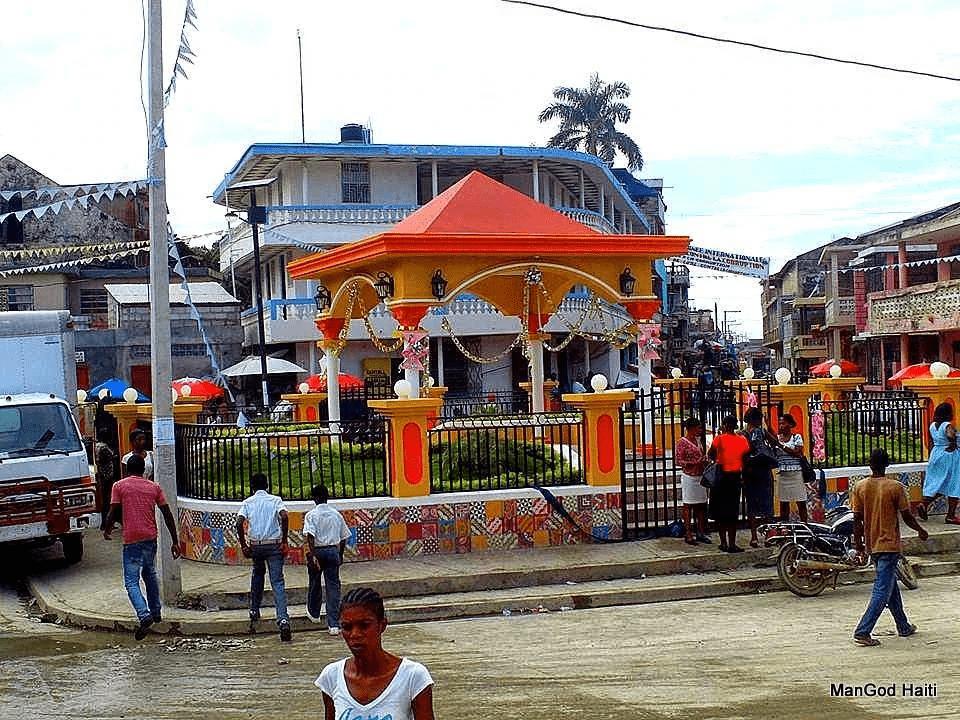 Port-de-Paix in Colors
A City Full of Poetry
Port-de-Paix has inspired many poets, including Tertullien Guilbaud, who greeted his city as follows: "Greetings, smiling valleys, and you, beautiful blue sky!" Founded in 1662 by buccaneers and filibusters, the small city still bears in its name the deformed trace left by Columbus: Valparaiso, in reference to the fertile plain of Trois-Rivières.
Between Ruins and Modernity
Once guarded by two forts, the bay of Port-de-Paix retains only the ruins of the Eastern fort. However, nowadays, Port-de-Paix has developed into the main port of the Nord-Ouest department. To get there more directly from Gonaïves, take the RN1 and follow the path that passes through Gros-Morne. You'll have to ford two rivers on foot, but the wise advice of the locals will guide you through this unique experience.
An Authentic Immersion
Port-de-Paix, laden with history and preserved natural beauty, offers an authentic experience in Haiti's tumultuous past. Immerse yourself in its picturesque streets, explore its hidden natural treasures, and be carried away by the poetry of this historic city, where the charm of yesteryears harmoniously blends with modern realities. An unforgettable experience awaits you in Port-de-Paix, a true gem between land and sea, waiting to be discovered without delay.